Have you ever wondered if you could grow a winter garden?  

I did.  I'm one of those people who would rather make something than buy it.  Half the fun is creating. To create, you must experiment.  I never worry that I might be reinventing the wheel.  The recreation of anything introduces a new perspective from a different mind. So, when I decided to try a winter garden, I began from scratch, willing to risk the loss of some crops.  My garden is only about 19'x18', so in late summer, I started with a variety of crops.  I planted green beans, peas, beets, lettuce, radishes, spinach and turnips.  I had some celery and a cauliflower plant that I used in my experiment as well.

Browse my site and find out what I learned.

Who says you can't have a winter garden in NW Arkansas?  I had to try.  I'm an experimental gardener.

Linda Rigsbee

Fayetteville, AR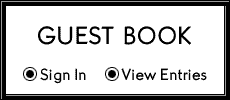 The Experimental Gardener